New Murad Skincare Eye Masks and Makeup I'm Loving Right Now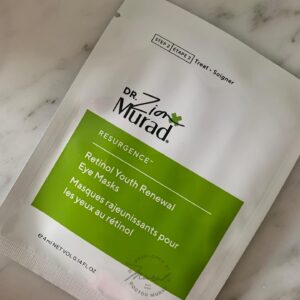 Me using the new Murad eye masks that just launched, and some makeup I've been using regularly.
The Murad masks are new. They're formulated with retinol and made out of no-slip cellulose. People asked if these falls off and no, they don't, but I also prefer to lie back and do nothing when I'm wearing an eye mask. It's my new thing to do.
I liked these for their refreshing effect, and I'd suggest using them before an event.
Here's the makeup I've been using, and actually there's nothing new.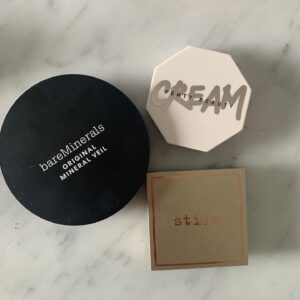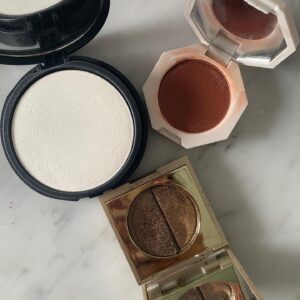 Bare Minerals Original Mineral Veil Transluscent Setting Powder. I like it! Less waste than loose powder! I use it with brush and not with the accompanying puff.
Fenty Beauty Cream blush in Rose Latte. I got this last year (over a year ago, actually!), stopped using it, and just took it out again. It's a bit of a deeper colour than I normally go for, so I normally use this closer to my contour.
Stila eyeshadow. Discontinued. Never met a glitter shadow I didn't like.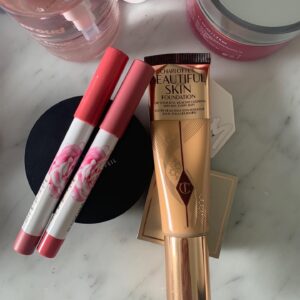 Charlotte Tilbury Beautiful Skin foundation. I got a warmer shade and I like it so much better. The undertones are better suited for my skin tone.
Physician's Formula lip balms. Because these need to be sharpened, I like to keep them at home instead of in my purse.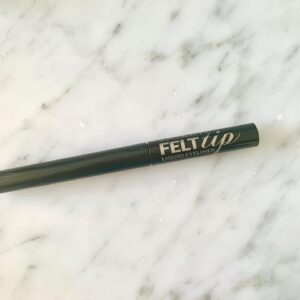 Vasanti Felt Tip Liquid Eyeliner. These are the best eyeliners ever. Try them. They're super black and they don't smudge at all!