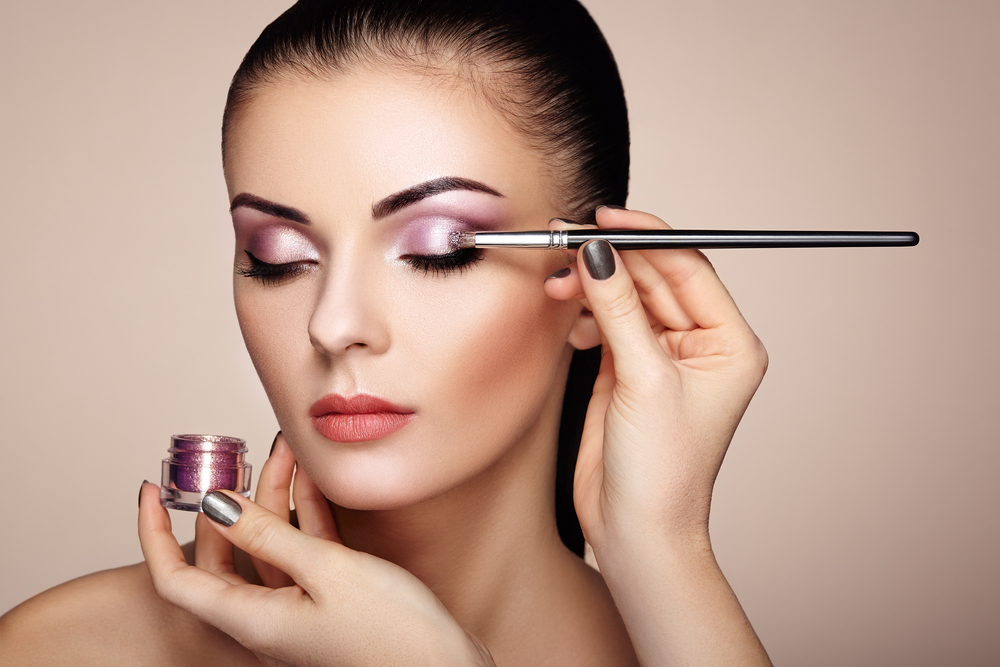 As a performer it is your job to create a believable character, and stage makeup can help you achieve this. Although many large organizations provide a makeup artist, they may only be there to teach you how to apply your makeup at the beginning. In fact, many smaller productions expect you to design and apply your makeup by yourself. Whether you are experienced in makeup application or not, stage makeup is a whole other ball game. Too little, you'll look washed out, and too much, you risk looking like a comical clown. Unless this fits with your onstage persona, you should probably steer clear of this look. Here are a few top tips to help you build your character.
Invest in Greasepaint
Proper stage makeup, or greasepaint as it is aptly called, is much thicker than regular makeup. Oil-based makeup is designed to withstand the heat of the stage lights beaming down at you, and it is more likely to stay in place throughout your performance. Regular makeup can run and fade, and the pigments in water-based makeup may not stand out to theater-goers at the back of the venue. When applying heavy makeup, you should first protect your skin with a barrier base before creating a blank canvas with a foundation. At this point it is your job to get creative and build your character.
Contour for Age
One of the most valuable makeup application techniques you can learn is contouring. Skillful contouring can help you achieve the right kind of look for your character. Characters that are old and frail can be depicted by shadowing the cheekbones and the hollows at the eye sockets, jawline and temples. If you are playing a youthful character, blush the apples of your cheeks, and give the appearance of bright eyes with liner.
Apply the Right Amount of Makeup
Stage makeup is much more dramatic than everyday makeup, but you still need to strike a balance between too heavy and too light. In particular, the amount of makeup you need to apply also depends on the venue. If you want the audience at the back of a huge theater to make out your features, make sure you apply more. However, keep your makeup on the lighter side when performing at smaller venues.
Go All Out With Special Effects Makeup
If you are playing an otherworldly character, then make your presence more believable with special FX makeup products. This type of makeup can include the use of pre-made appliances, gelatin, on-skin silicone and liquid latex. Using different types of materials, you can create a unique look that is both realistic and creative. Special effects makeup isn't just limited to aliens and monsters, you can use it to give the appearance of aging, wounds and scars.
Set, Don't Sweat
Although using greasepaint can reduce the chance of your makeup running, you may still end up with a shiny face due to sweating. Set your look by using a fixing spray, then sweep translucent powder all over your face. Offstage, keep your powder, a brush and some blotting paper handy for touch ups.