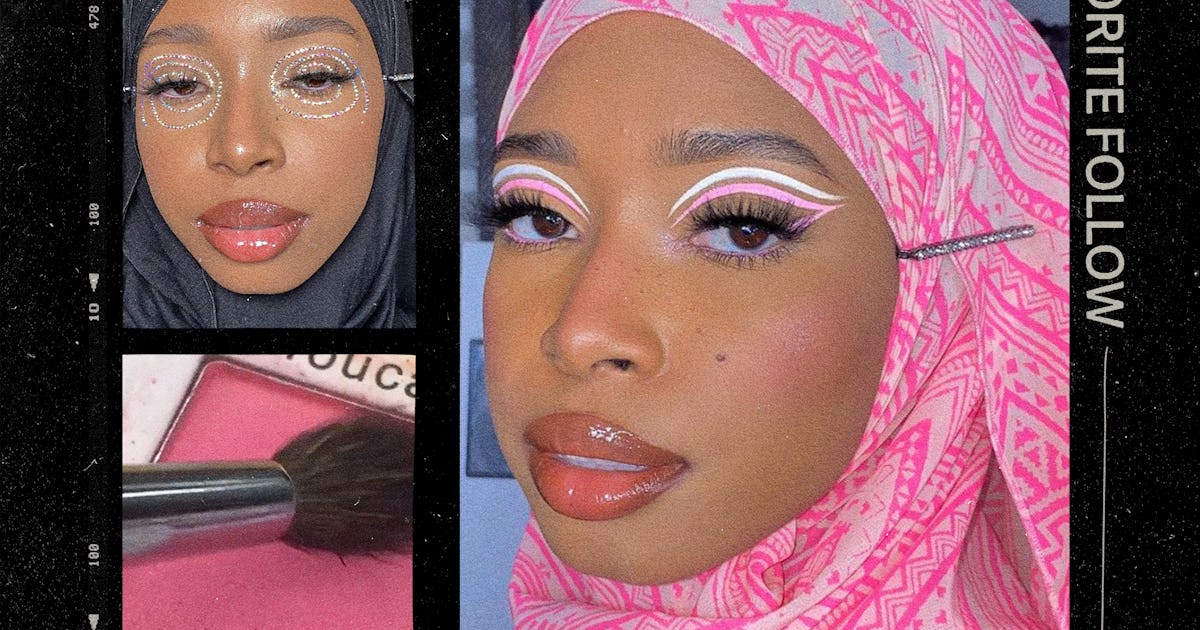 Rafiqah Akhdar On Going Viral, TikTok Inspiration, and Being a Black Muslim Woman In Beauty
Welcome to Favorite Follow, a new series highlighting NYLON's favorite creators and the stories behind some of their most memorable content.
For those deep in the beauty world, there's a good change your news feed, timelines, and Explore page are filled with skincare regimens, new product releases, and super intricate makeup looks ready to save and give a try. Whether you've realized it or not, there's an equally good chance you've seen the talented 20-year old Rafiqah Akhdar and her incredible makeup looks — either through social platforms like Instagram and TikTok or in major beauty campaigns for Glossier.
Starting out in her early teens by diving into YouTube tutorials, makeup and beauty soon became her passion. As TikTok quickly became viral, the platform filled with endless creators inspired Akhdar and expanded her creativity to truly step out of the box and try a variety of different looks—from
…
Read More